2024 Lineup
Wednesday July 10th, 2024
Nickelback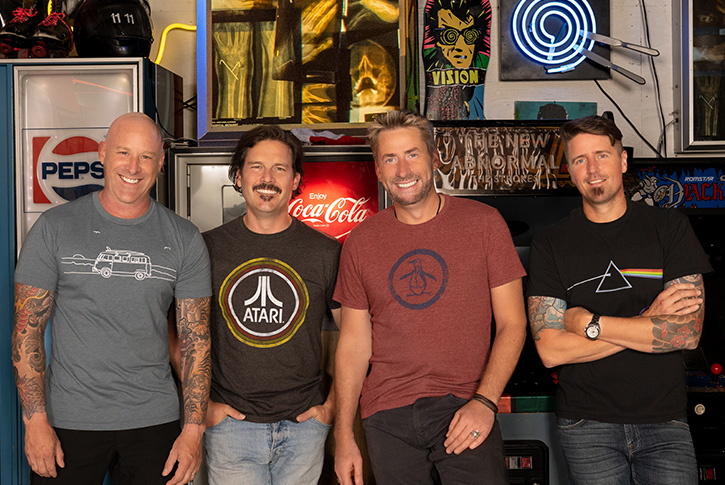 About Nickelback
2023 Canadian Music Hall of Fame recipients, and Diamond-certified selling group Nickelback were named the "most successful rock band of the decade" by Billboard in 2009. Globally celebrated for their career defining and award-winning hits "How You Remind Me," "Photograph," "Far Away,", "Rockstar," and more, the four-piece comprised of Chad Kroeger, Ryan Peake, Mike Kroeger, and Daniel Adair is one of the most commercially viable and important acts of the past two decades. Their success includes worldwide sales of more than 50-million units, solidifying their status as one of the top-selling acts of all time and the second best-selling foreign act in the U.S., in the 2000's decade, behind only The Beatles. Their inescapable and irresistible smash "How You Remind Me" was named Billboard's 'Top Rock Song of the Decade' and was the number-one most played song on U.S. radio (any format) in the 2000's according to Nielsen Soundscan, with over 1.2 million spins.
Amongst all of these accolades, they've also been named Billboard's "Top Rock Group of the Decade" and received nine Grammy Award nominations, three American Music Awards, a World Music Award, a People's Choice Award, twelve JUNO Awards, seven MuchMusic Video Awards, and have been inducted into Canada's Walk of Fame (2007) and the Canadian Music Hall of Fame (2023). With more than 23 chart-topping singles and fans spanning the globe, Nickelback boasts more than twelve consecutive sold-out world tours, playing to well over 10 million+ diehard and adoring fans. The band recently wrapped the 52 date North American leg of the Get Rollin' Tour on October 5th and most recently debuted the documentary Hate To Love: Nickelback at the 2023 Toronto International Film Festival.
For more information on Nickelback please visit:
Instagram | Twitter | Facebook | YouTube | TikTok | Website
Other artists to be announced soon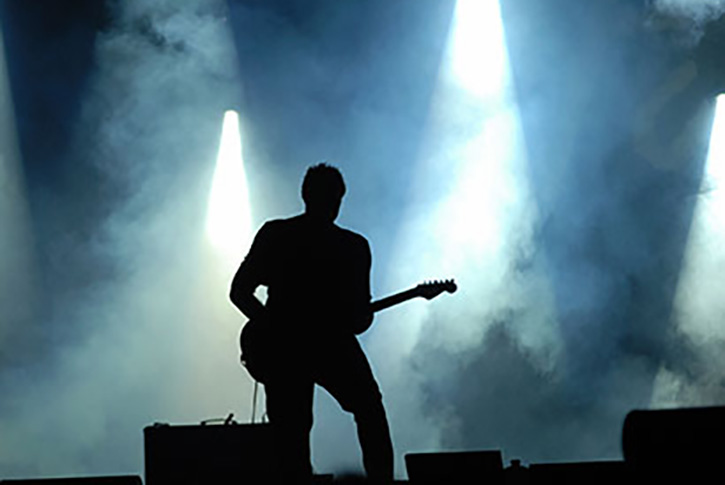 To Be Announced
Other artists coming soon!
Thursday July 11th, 2024
Tyler Childers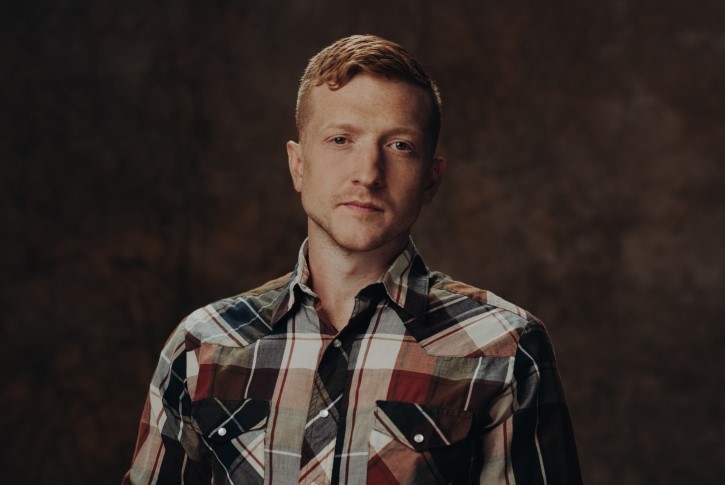 Tyler Childers
With a few words, Tyler Childers can build worlds. A plain-spoken poet for the dreams and struggles of a working class, his music takes listeners to real places – backroad church pews, sticky-hot swimming holes and freshly-plowed farm fields, to name a few. Childers' melodies feel lived-in, like joining a circle of familiar faces in a well-worn basement or on a shaded porch, the gathering place for folks of all kinds to share truths or swap tall tales after a long day.
Since he emerged from the hills of Appalachia, Childers has stormed the world with his uncompromising voice and a candid collection of songs. He skyrocketed from playing inside sweat-soaked clubs to becoming one of today's most sought-after artists. With his longtime band, The Food Stamps, Childers headlines historic festival stages and delivers high-flying sold-out shows inside arenas, amphitheaters and concert halls across the globe.
And many who time-and-again drop a needle on his music embrace Childers like an author to a new chapter in America's long, revered songbook of country and folk music – a testament to how far a well-told story can travel.
No matter if he's delivering a fiddle tune with a hard-spoken truth or leading his band in an open-armed country-soul sermon, new Childers music arrives with layers of time-tested storytelling. And on his anticipated new album, Rustin' In The Rain, the circle of tales in Childers' catalog grows a little bigger with a fresh collection of big-hearted, wry-humored love songs and dirt-covered country romps.
The 2x Grammy Award-nominated singer, songwriter and musician returned to the studio with The Food Stamps – James Barker (pedal steel), Craig Burletic (bass), CJ Cain (guitar), Rodney Elkins (drums), Chase Lewis (keyboards) and Jesse Wells (guitar, fiddle) – to record Rustin'. In a testament to the well-oiled grooves of the group, it's the second consecutive release to be cut and co-produced by Childers alongside the Food Stamps, once again recording at Barker's home studio, Dragline, in Huntington, West Virginia.
With Rustin' In The Rain, the 32-year-old Kentucky native pulled together songs with a playful concept: What would he pitch to Elvis Presley? Graceland-era Presley, to be exact. Listeners hear the result on songs like lead single "In Your Love" – a timeless, piano-tinged I'll-wait-for-your-love ballad released alongside a heart-wrenching music video of two men falling for each other in 1950s rural Appalachia – and "Phone Calls & Emails," a story of modern missed connections set to the backdrop of a crooning, classic country tune.
On "Luke 2:8-10," Childers enlists background vocals from a one-of-a-kind trio: Margo Price, Erin Rae and S.G. Goodman, three standout singer-songwriters. The expanded band delivers a rustling three-minute song about a panicked shepherd witnessing the descent of an angel from the heavens. Collaborations on Rustin' continue on "Percheron Mules," a rollicking tune that includes vocals from Ronnie McCoury, Jason Carter and Alan Bartram –members of ace bluegrass band the Travelin' McCourys (McCoury also adds mandolin pickin' to the song).
And for one of two cover songs on Rustin', Childers dug into country music's balladeering catalog to unearth "Help Me Make It Through The Night." He lends his mountainous vocal to the intimate, restless 1970 song, written by Kris Kristofferson and made famous by Sammi Smith's Grammy Award-winning rendition (Presley also covered the song during a 1971 session at RCA Studio B in Nashville). To close the album, Childers covers "Space & Time," a song penned by Goodman – a fellow Kentuckian – that chronicles the need to share moments with those you hold most dear. Goodman and Rae rejoin Childers for backing vocals on the album-closing number.
Still, no new song may whip Childers' show-going audience into a frenzy like "Rustin' In The Rain," the barnstormin' opening track anchored by dueling country licks and Childers' band-leading howl – a nod to the tight-knit creatively he and the Food Stamps earned during late nights on stage and long trips on the road.
With Rustin' In The Rain, Childers pens the next chapter in an unrivaled and unreplicable story of real-life success that continues to reach new circles. And the best part? This tale's just getting started.
The Strumbellas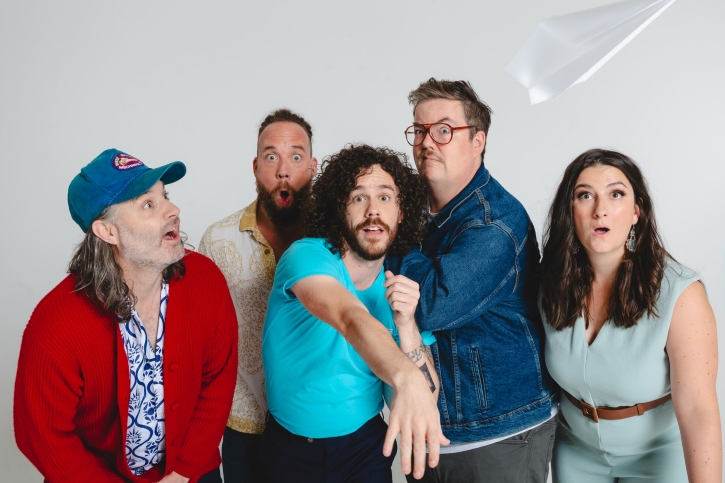 The Strumbellas
Ever since forming in 2008 and releasing their debut album, 2012's My Father and the Hunter, two-time JUNO award-winning alternative group The Strumbellas have steadily released follow-ups containing every ounce of stomping, hand-clapping, alt-country gusto, from 2013's We Still Move on Dance Floors to 2016's Hope to 2019's Rattlesnake. They'll soon round the corner with a brand-new fifth studio album, Part Time Believer, a collection that signals The Strumbellas' grand return and rebirth.
Now with Jimmy Chauveau on board as lead vocalist, The Strumbellas spent the last four years writing, recording, and whittling 50 songs down to 12. Honed by producers Ben Allen (Gnarls Barkley, Kaiser Chiefs), Keith Varon (Machine Gun Kelly), Stevie Aiello (30 Seconds To Mars), and Dave Schiffman (RHCP, The Killers), Part Time Believer continues The Strumbellas' long-standing tradition of blending anthemic, brightly coloured compositions with yearning, contemplative lyrics.
"I think people often feel like things are escaping them, or they're trying to grab on to something — happiness, gratitude, professional or personal goals — and for some reason, they just can't get there," says David Ritter, who handles piano, organ, percussion, and vocals. "Even if they get the thing they want, it doesn't feel the way they thought it would. A lot of these songs are about trying to, like, figure out why we're all feeling this way, and how we can find more peace in our lives.
Sam Barber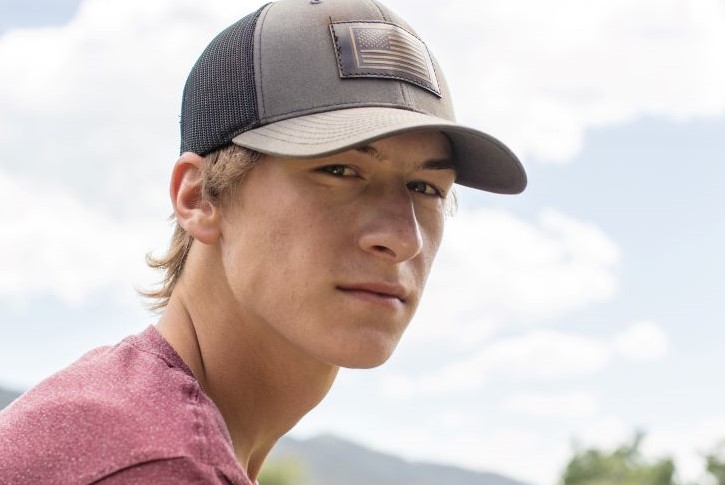 SAM BARBER

Sam Barber was raised on a farm in a small town in Southeast Missouri surrounded by a supportive family and an abundance of friends. Most of his childhood was devoted to athletics where he learned many lessons such as the importance of a team, practice, discipline, respect and hard work. Music has not always been his passion and as a child, he never participated in music class or music performances. Sam's music journey has been completely unplanned and his success continues to astound him. When he was 16, Sam picked up his great grandfather's Gibson, out of tune with 5 strings and fell in love with the art of playing. He soon learned that he also had the God-given talent to sing along. Sam's vision is to continue to grow and become stronger as a vocalist and songwriter. He wants to deliver songs that people feel in their soul. Above all, he wants to stay true to his faith, the man he truly is, and the type of music he wants to make without boundaries or conforming.
Since releasing Drowning in March Sam's social reach has soared past half a million followers and garnered over 1.5 million monthly listeners on Spotify. Sam has hit the Global viral charts and reached #1 in UK, Aus, Ire and more.
*Rock the Park is a rain or shine event
*Artists are subject to change
*All ticket sales are final
*Tickets purchased are for the festival not individual artists
*Lawn chairs not permitted