Frequently Asked Questions
What is the difference between a G/A pass, VIP reserved table pass, and VIP standing room only?
The G/A Pass gives you access to the general admission area. As of 2019, this area is fully licensed.
The VIP Reserved Table Pass is a reserved tabled seated area up close to the stage. This guarantees you a seat at a specific table all day. This area has separate: washrooms, entrance, food/bar stations and a reserved standing area up close to the stage.
The VIP Standing Room Only Pass gets you into the VIP area but does not include Table seating. This area has separate: washrooms, entrance, food/bar stations and a reserved standing area up close to the stage.
Is camping allowed?
Due to this event being held in a public park, no camping is allowed. The closest camping would be at Fanshawe Conservation Area located about 20 minutes drive from Harris Park.
Fanshawe can be reached by calling (519)451-2800.
Can I bring lawnchairs?
Lawn chairs are NOT ALLOWED, due to the popularity of the event and the size of our park.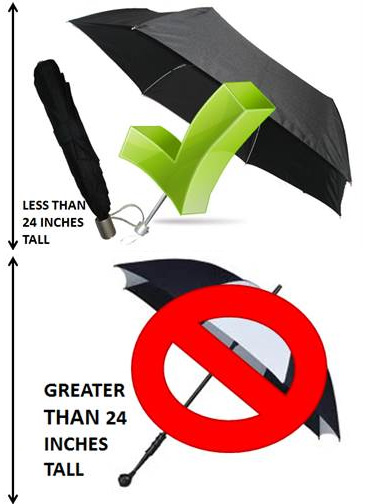 At the festival
No Smoking & Vaping of any substance inside the park. There will be a designated smoking section outside the park.
No umbrellas larger than 24 inches tall (e.g. golf umbrellas)
No lawn chairs allowed
No sound or video recording devices allowed.
No selfie sticks
No pets allowed
No outside food or beverage allowed
No bags/knap sacks or coolers allowed
No blankets allowed
No professional cameras or any camera with a removable lens
No in and out privileges allowed
Parking
There is no parking available down at Harris Park. Parking lots are located on the corners of Queens Ave and Talbot St.
Is this an all ages event?
This is an all ages event. You must have valid ID to obtain a 19+ drinking wristband.
How do i get my wristbands?
Wristbands can ONLY be picked up prior to the concert at Centennial Hall OR down at Harris Park the night of the concerts. Please note that the credit card holder must be present to pick up the tickets.
We have a large boxoffice/will call tent at the main entrance where passes can be picked up.
Unfortunately, we can not mail out wristbands.
What are the box office hours?
Centennial Hall's Box Office
Monday – Friday, 10:00 AM – 5:00 PM
*please note we are open extended hours on any centennial hall show date*
What if I lost my wristband?
We will not replace ANY lost or stolen wristbands.
Are there atms?
Yes we will have atms outside and inside the festival grounds.
Accessible Seating 
There will be a designated seating area for all persons with disabilities. This area is raised for those to see. Please note that this is on a first come, first served basis.
Volunteering
If you wish to be a part of the volunteer team please contact [email protected].
RBC Rock the Park is in Harris Park, London Ontario